Darren Tan's International Contest Winning Photos
_____________________________________________________________________
WPJA Wedding Photojournalist Association is an International professional organization composed of photojournalists and wedding photographers from around the world. WPJA only grants membership to the most talented professional wedding photographers in the industry--photographers who focus solely on using their photography skills in documenting weddings. Qualified members hold industry-leading standards, skills and business integrity. What sets WPJA members apart in the industry is their candid, documentary approach – a distinctly artistic vision toward wedding photography.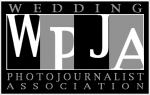 Link: Darren Tan's WPJA Page
_____________________________________________________________________
WPPI Wedding and Portrait Photographers International, is the leading wedding photography association. WPPI is devoted to the special interests and needs of wedding and portrait photographers. WPPIonline is the premiere source for photography tips, strategies, news and photography gear reviews for professional wedding photographers. WPPI's mission is to improve the craft and quality of wedding & portrait photography & to enhance the overall skill levels of WPPI members. WPPI host one of the largest professional photography trade show & convention yearly in Las Vegas.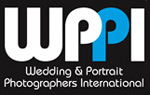 Link: Darren Tan's WPPI 2011 Second Half Competition Result
_____________________________________________________________________
No feedback yet

Comment feed for this post